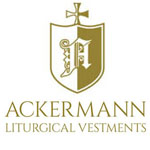 Reviews about
vestments24.com
Ackermann Karol Łopusiński


Ackermann Karol Łopusiński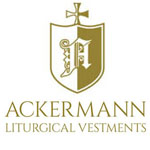 Reviews about
vestments24.com
Ackermann Karol Łopusiński


Ackermann Karol Łopusiński


These are the best products I have had, I recommend it.

Perfect service, I recommend it. Customer service at a very high level. It's great, it's a thorough store and I can confidently recommend it to everyone. Express delivery, great.

Ordered from this site for my aunt. Paid £30 for Dhl express a week later and still haven't received package but money has been taken.

Express delivery, awesome This store is amazing and the products are of excellent quality.

I am disappointed that an item costing £25 will cost me £30 for delivery. It could be sent via post but you choose to use a courier.

Huge positive. Fast service, goods well packaged, and good price for 100% original goods. I recommend this store.

Thanks to the service, you know what to choose at a good price. The best thing is that the package arrived as it was shown on the website. Much respect. I appreciate it when the packaging looks nice and neat. Way to go! Original products at an affordable price. I recommend it.

Shipment secured in conformity to the content. Great positive surprise, express delivery. Great contact with the staff, we solved everything over the phone. Express shipping, good quality goods, and great service.

And I just want to add, the stole was beautiful! It looked perfect on the new priest. Thank you so much!

I've received the package in perfect condition.

We were very happy with our first order of 5 vestments in Size M. We just placed an additional order for the same set in Size S to have additional vestments for our assisting priests.

The ordered products were in stock, so the finalisation went quickly. Actually, the transaction was flawless, it was quick. Phenomenal product quality, no fakes. I recommend it.

All information on the store's website are up to date.

Really well-packaged product. I was surprised by such a fast delivery. They fixed my problem with no additional waiting involved. I visit this store quite often, it's really worth it.

Exactly as I like it, nice box and intact original packaging. I got help from the service staff very quickly. I visit them very often and poke around, I don't always buy, but if I do, I'm very happy.

I wasn't disappointed with them even when I had a problem. It feels that they care about their customers. I like this packaging so much that I have the impression that it was designed especially for me. I have no remarks about the delivery, everything as it should be. There will always be some shortcomings, but I recommend it anyway.

On-time delivery always deserves special praise.

The delivery of the goods wasn't even a day late, awesome. Excellent communication and service is excellent. Keep up the good work.

The parcel came to me without any damage. Very durable packaging. The shipping was express, I'm satisfied. I won't lie, this immediate delivery surprised me a lot. Positively, of course.

I didn't think that the package would reach me so quickly.

As they informed, on time, without rebukes.

The order was delivered by the following day. Beautiful, undamaged shipment with clean contents. Great service, worth every penny. Competitive prices are a big advantage.

I received the ordered goods on time. The package is carefully secured. Contact with the staff is trouble-free, they respond very quickly. Professionalism in every aspect, I recommend it.

Each time the shipment is delivered on time. Properly packed goods are essential, keep it up! Experienced and qualified employees make you want to come back here. Reliable, credible information on the website regarding products and delivery times is a great advantage of the store.

The staff is accommodating, they're happy to suggest and advise you. The ordered goods came extremely fast. Great service. Parcel in great form. Phenomenal product quality, no fakes. I recommend it.

High quality of the products, I'll definitely come back again.

You can see that they care about the relationship with their clients, I like it very much.

I received the package on time. Very nice packaging, and also very solid. Unusually good communication with customer service. I'm impressed. I'm delighted with the quality of the products delivered, wow.

The packaging is so securely protected that nothing can get broken.

The product was delivered on time. It'll be hard to match them, they are amazing.

I have been very satisfied with the vestments I have purchased. The work is of high quality and the embroidery is superb.

Well packages purchases and a very pretty box. Professional store service. Service at the highest level. I would highly recommend it. May there be more such companies on the market.